Vision Morton Grove is dedicated to informed engagement. Please find below a list of current actions and steps you can take to get involved.
Current Actions
Please complete our Survey and share it with others in Morton Grove
The Vision Morton Grove Leadership Team is conducting a survey to find out what issues are important to community members with the goal of involving and activating more people. Please take a few minutes to complete the survey and share it with others in Morton Grove.
You can access the survey at this link or by scanning this QR code with your smart phone camera.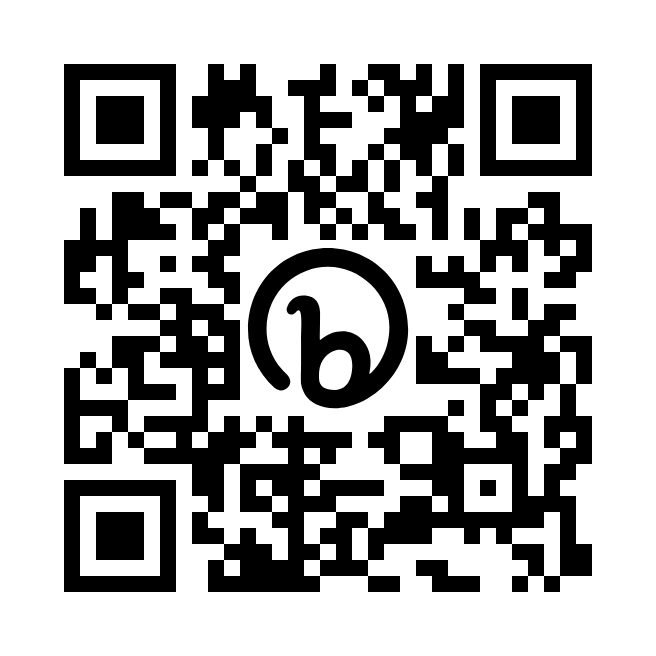 We value your time and input and look forward to hearing from you.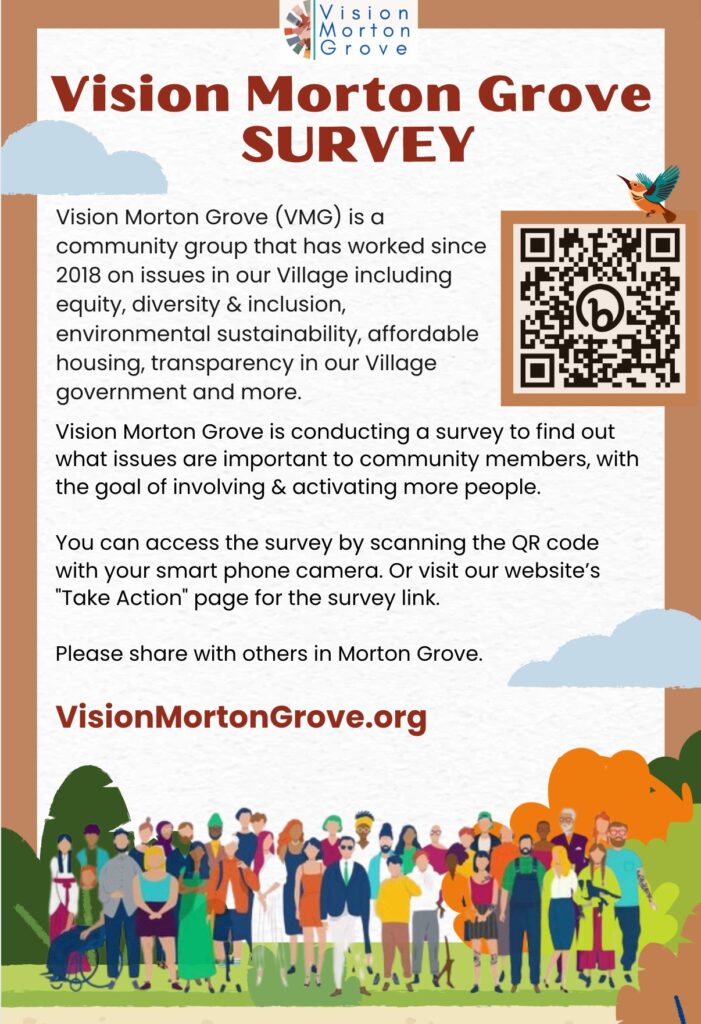 Please like, follow and share our Facebook page.
Vision Morton Grove has a Facebook page to help spread the word about the work we're doing and to try to reach more people to join us in our efforts. If you're on Facebook and/or know anyone who's a Facebook user, please like, follow and share our Facebook page.
Get and display this lawn/window sign
Vision Morton Grove is offering these wonderful lawn/window signs to Morton Grove residents at cost as part of our anti-racism efforts.
We'd love to see more of these displayed all over Morton Grove to show our community's support of equality, justice and truth. These signs are a powerful way of demonstrating our belief in unity over division and in what unites us instead of what separates us. Please email us at visionmortongrove@gmail.com or use the contact us page and let us know how many signs you want and we'll make all the arrangements with you. They come with metal stakes but the sign can also be put in a window without the stakes.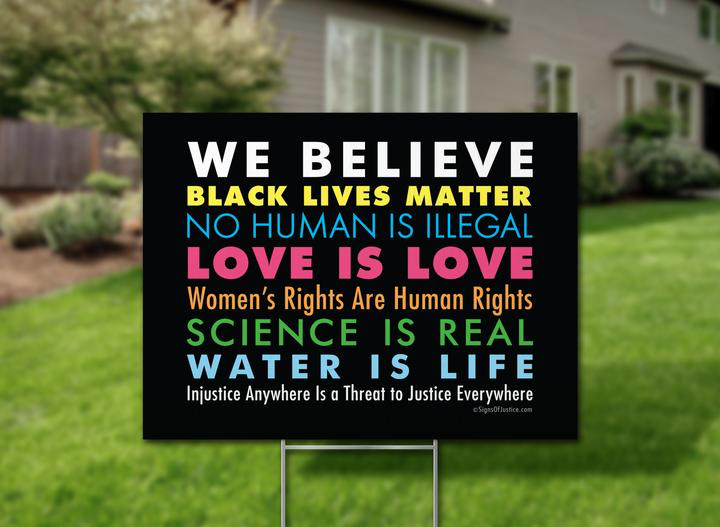 Join Go Green Morton Grove
Are you interested in environmental work and sustainability? Then join Go Green Morton Grove (GGMG), which started within Vision Morton Grove and grew to the point that it became independent in 2021. GGMG is an all-volunteer group helping Morton Grove go green through education, advocacy, and action. They work to raise awareness of environmental issues, inspire collaborative action, and help create a more sustainable community. GGMG meetings and events have focused on such things as composting, native plants for your garden, recycling, garden tours, nature walks, tracking Village efforts on sustainability, green energy initiatives, clean-up workdays, and others. Vision Morton Grove and Go Green Morton Grove continue to collaborate to work on environmental and sustainability issues.
Ongoing Actions
Sign Up for our E-News for the latest from Vision Morton Grove.